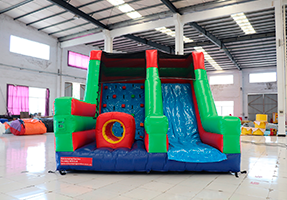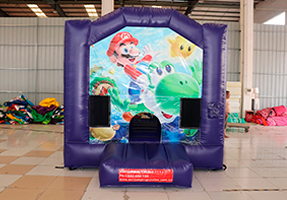 Welcome to Ash Jumping Castles! We're here to offer you the latest in a wide variety of inflatable castles available for hire all across Sydney. We aim to inspire your creative choices, with such a huge selection to choose from you'll be able to create a truly memorable event, that will be an unforgettable experience for your kids and their friends. So all you have to do is think it and we'll have it covered! On top of all the latest trends, superhero's and Disney characters our specialty is themed parties, we love celebrating children's birthdays and helping you to make them one of the most unique celebrations they could possibly be.
Operating as a proudly run family business we're here not just to ensure you find exactly what you need for your next occasion, but we don't want it to be costly affair either. That's why it's our mission to make sure you benefit from a great price, without having to compromise on standards. We also understand just how important safety can be too, which is why we only use newer bouncy castle models, ensuring they are well maintained and also adhere to strict safety standards that are complaint with the Australian Standards Board. Going the extra mile to also provide sun and rain protection as well as a safety net at the entrance because we don't want anything to put a dampener on your special day. Want to make things extra safe? You can also opt for public liability insurance or a certificate of currency, which is available on request.
As a company we are extremely proud to state that we've been able to achieve and maintain a 100% safety record, and all our work is conducted in accordance with NSW Fair Trading. Because nothing is more significant to us that providing a safe and fun environment for your children, that won't break the bank either!