My Little Pony Combo- Jumping Castles Sydney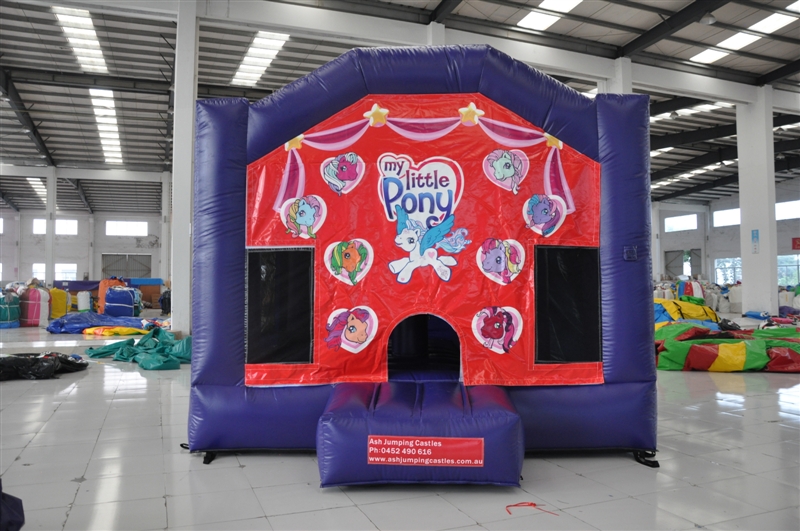 The princess, my little ponies and the rest of the Equestria girls want you to join them in the beautiful enchanted land of Equestra a wonderful place where the magic of true friendship is born, and you'll be able to get your cutie mark. This amazing castle is every little girls dream come true and is sure to set her party apart from the rest, enjoy a day filled with bouncing, basketball, slides and a climb.
Rental Price
$240.00  (full day rate only- 7 hours, half day rates not available)
A small delivery fee may apply depending on your location but we try to keep this to a very minimum, we can advise during the booking process.
Dimensions
4.0m(L) x 4.0m(W) x 4.5m(H) (requires a space of 5.0m x 5.0m x 5.5m)
Additional Info
Maximum Weight Capacity: 400kgs, approximately 10-12 children at a time (weight dependent).
Please ensure there is a space of 1.1m to get the castle through & advise of any steps / slopes in the booking process.