Jumping Castle Hire Sydney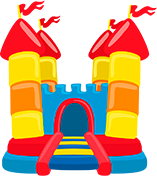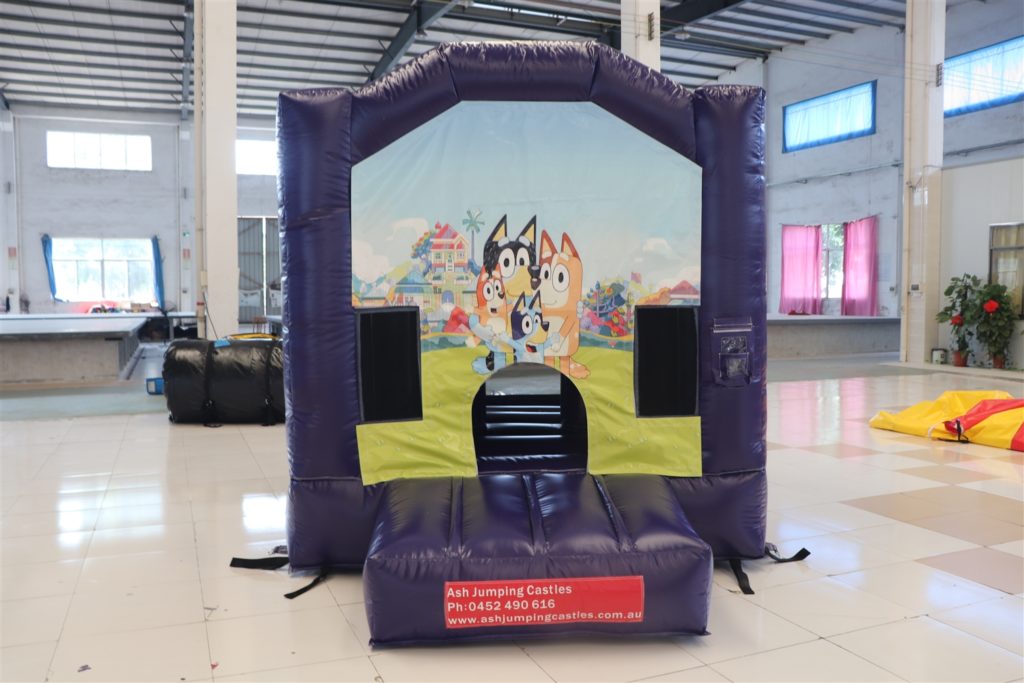 Based in Western Sydney with many years' experience Ashjumping Castles specialises in all aspects of inflatable bouncy castle hire in metro area of Sydney. We basically offer 3 types of castles,
Traditional Jumper (just jumping)
Combo Castles which boast additional features such as slippery slides and thrilling basketball hoops.
Adult Castles, heavy duty castles which include not just the traditional jumper & combos but also interactive gladiator duals & bouncy boxing rings. Whether you are having a back garden party, wedding, school fundrasier,sports-day, BBQ or just want to keep the kids amused, hire a jumping castle from our extensive range of brand new gender neutral themed jumping castles.
Having small children ourselves we closely monitor what cartoon character our kids enjoy and then try to purchase bouncy castles to match these preferences. We have such characters as Octonauts, Bob the Builder, Ben & Holly little kingdom, Paw Patrol these are just a few to mention. We do have these more fashionable characters but the old superhero favorites of Superman, Spiderman & Batman jumping castles never lose their appeal. So what can we offer you? We don't even know where to begin because we've simply got so much on offer. Starting with the traditional jumper, which is great for young children and comes in so many fun loving styles. Then we have our combo castles that are riddled with thrilling extra features like slippery slides and basketball hoops, the enjoyment never ends! Last but definitely not least for all you young and heart adults out there we have our heavy-duty castles, some of which include all the features of the traditional jumper and combo castle as well some crazy additions that will really get the heart pumping! Like our gladiator duals and bouncy boxing rings, that will have your battling it out and take the fun factor at your next event to new heights. We've really got so much on offer that our bouncy castles are great for practically any occasion from parties, weddings, school events, fundraisers, sports days, BBQs or just another fun way to keep the kids entertained for the day, it's great fun for everyone to enjoy. From the classic characters like Superman, Spiderman and Mickey Mouse to the newest favorites like Bob the Builder, Octonauts or Frozen we keep our collection relevant and up to date to keep up with demand. You'll always be able to find something to suit your taste, and with plenty of gender neutral options to choose from we can make shared parties an even easier process for you to plan. What else do we have on offer? Want to take your event to the next level and do something not only thrilling but that will have people talking about it for time to come? We've got just the thing, Sumo Wrestling! We've got a great selection of sumo suit's to choose from imported straight from the UK, sparing no expense to ensure the quality and authenticity really is second to none. Even for the people not brave enough to dawn the suit it's great fun to watch and everyone can still feel like they're involved even if they're just watching. So put on your padded suit and test your limits by pushing your opponent back and froth across the ring and try to pin them down, even though you'll be the size of a Japanese wrestler it might just be harder than you think. It's a great laugh and a fun experience for everyone to be a part of, ideal to liven up all sorts of occasions.