Clown Combo (4 in 1 combo)- Kids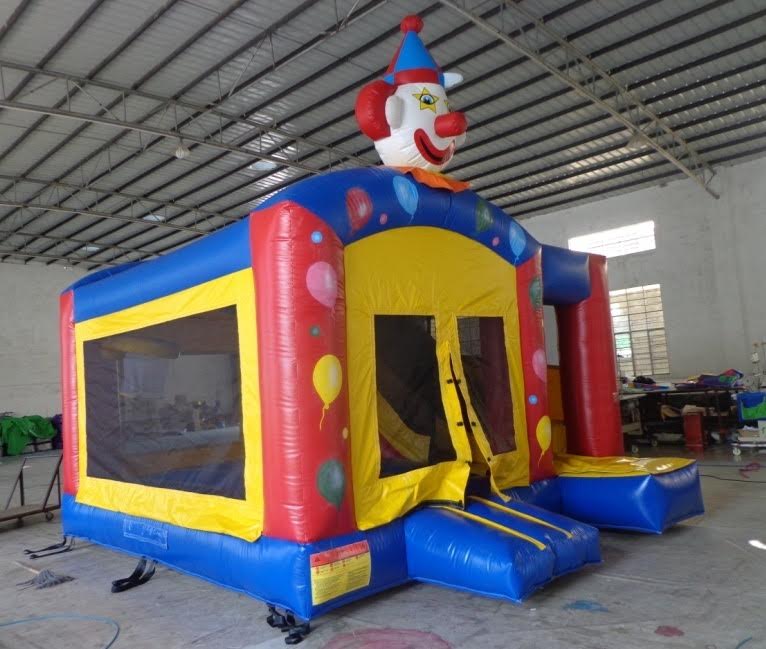 Make their special day all the more exciting with this Clown themed bouncy castle, it's a must have edition to any kids birthday, perfect if you've got an entertainer too. Play all sorts of fun games or even magic tricks and of course balloon animal making too to complete the celebration it will surely delight.
This colorful looking castle comes with a jumping area, slide, basketball hoop and a climb.
Ideal for the average Sydney garden as it is 4.5m x 4.5m (allow 1 metre space around the castle) & excellent value.
Rental Price
$240.00 (full day rate only- 7 hours, half day rates not available)
A small delivery fee may apply depending on your location but we try to keep this to a very minimum, we can advise during the booking process.
Dimensions
4.5m x 4.5m (requires a space of 5.5m x 5.5m)
Additional Info
Maximum Weight Capacity: 400kgs, approximately 10-12 children at a time (weight dependant).
Please ensure there is a space of 1.2m to get the castle through & advise of any steps / slopes in the booking process.
Please select the kids one when booking as we have a heavy duty adult one which is a little more expensive.