Teletubbies Combo- Hire A Jumping Castle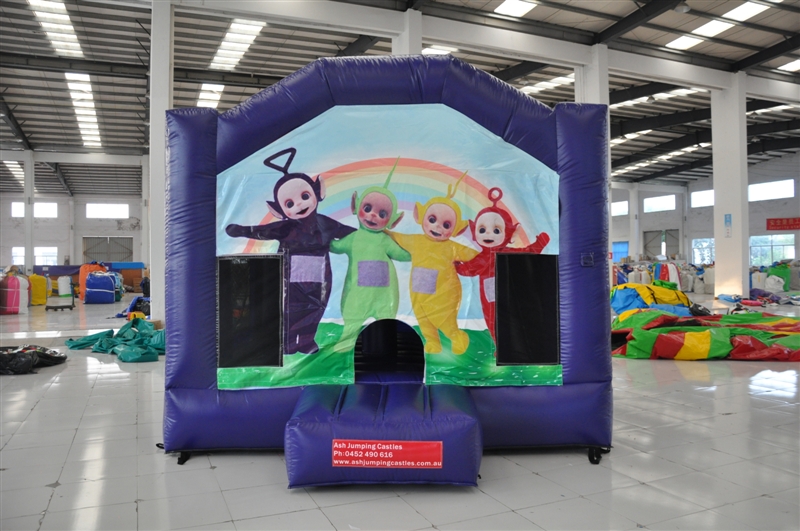 Tinky Winky, Dipsy, Laa Laa and Po love to frolic and play all day in the amazing Teletubbyland, and they just might get up to some mischief along the way too so they want you to join in on all the fun! Afterall Teletubbies, Teletubbies we love you! This teletubby fans dream castle has everything you need to take your birthday party to the next level, with a great open jumping area, awesome basketball hoop, climb and the best I left for last, there's a slide!
Rental Price
$240.00  (full day rate only- 7 hours, half day rates not available)
A small delivery fee may apply depending on your location but we try to keep this to a very minimum, we can advise during the booking process.
Dimensions
4.0m(L) x 4.0m(W) x 4.5m(H) (requires a space of 5.0m x 5.0m x 5.5m)
Additional Info
Maximum Weight Capacity: 400kgs, approximately 10-12 children at a time (weight dependent).
Please ensure there is a space of 1.1m to get the castle through & advise of any steps / slopes in the booking process.